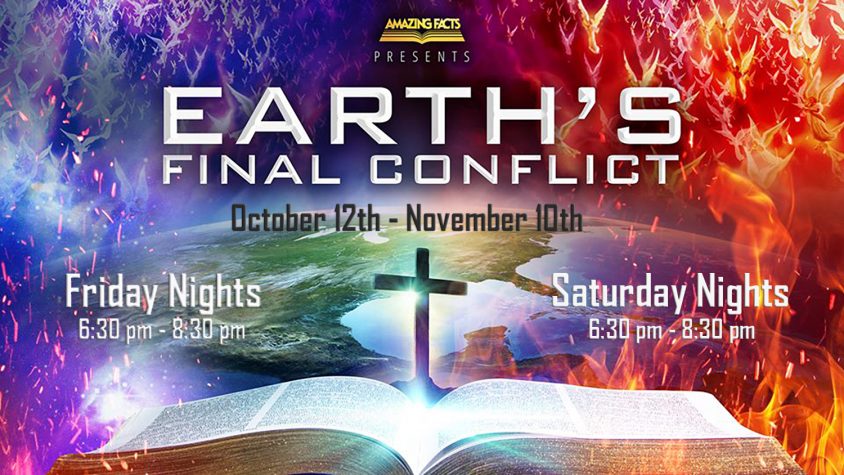 Your Life Is About To Change Forever!

Through the careful study of real historic events that were predicted long before they ever happened, you can discover that the Bible is trustworthy and offers reliable answers to life's most difficult questions. Each presentation in this series will help people from all religious backgrounds clearly understand the major prophecies found in Scripture. 

You will learn about topics such as the United States in Bible Prophecy, the Antichrist, Armageddon and the Plagues, the Mark of the Beast, Preparation for Tribulation, and much more.
FRIDAY & SATURDAY NIGHTS BEGINNING ON OCTOBER 12TH, 2018!
October 12th:     6:30 pm - "War in Heaven"                             7:30 pm - "Earth's Final Hour"
October 13th:     6:30 pm - "Antichrist Agenda"                      7:30 pm - "Antichrist Unmasked"
October 19th:     6:30 pm - "Mystery Babylon"                        7:30 pm - "Thief In The Night"
October 20th:     6:30 pm - "Revelation's Blueprint"            7:30 pm - "The Rocks In The Box"
October 26th:     6:30 pm - "Satan's Greatest Cover-Up"   7:30 pm - "The Bible's Missing Text"
October 27th:     6:30 pm - "The Mystery Of Death"             7:30 pm - "Revelation's Hot Topic"
Future topics and dates will be announced...

**Free Admission **Free Children's Program **Free Prizes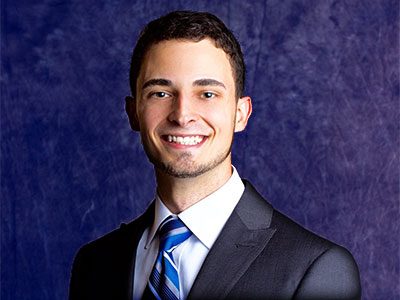 Our Speaker - Dakota Day
As a young man, Dakota Day was searching for purpose. Unsatisfied with the things this world had to offer, his search ultimately led him to the Bible. He was deeply impressed by the words of Jesus, "What shall it profit a man, if he shall gain the whole world, and lose his own soul?" (Mark 8:36). As a result, Dakota came to know Jesus as his personal Savior, and he dedicated his life to the service of God and others.
Dakota responded to the Lord's calling upon his life and attended a Bible training school in California. After graduating, he went into full-time ministry, conducting Bible prophecy seminars across the country. His insightful and Spirit-filled presentations on prophecy and practical Christianity are inspiring and engaging.
Dakota says, "My love is for Jesus Christ, and my goal is to expose the deceptions of Satan and to reveal the truth  of God's Word by vindicating the character of Christ to this dying world. My wife and I consider it a privilege to  share the Word of God with others and lift up Jesus Christ as Lord and Savior."